Welcome to our website detailing our research studying and recreating some of the best and most important Tudor monuments in existence.
Join us in our journey to discover more about the art, politics, religion and lives of the Howard Dukes of Norfolk – the most prominent noble family during the time of Reformation under Henry VIII, Edward VI and Elizabeth I.
We have been sponsored by the Science and Heritage Programme to undertake a major 3-year project studying the magnificent Howard tombs, two of which were originally planned to stand in Thetford Priory, Norfolk, but were moved after the priory's dissolution by Henry VIII and reappeared, after extensive remodelling, in the east end of Framlingham parish church, close to the Howards' great castle (now in the care of English Heritage).
Our Space Science centre is using 3D-scanning to scan the tombs and some fragments which appear to be associated with them, to produce virtual reconstructions. We shall also apply 3D scanning and non-destructive analytical techniques to other fragments of medieval tombs and images. Most of these fragments were excavated in an archeological dig at Thetford Priory in the 1930s.
Our team includes researchers from the University of Leicester, University of Oxford, the Yale Center for British Art, Yale University and English Heritage. We are really glad to have 3 PhD students working with this project– Kirsten, Nishad and Rebecca. Get an insight into the ups (& downs!) of their research journey at their monthly blogs.
Video update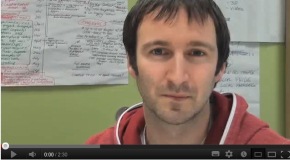 Watch the video